Timm Burkhardt also works as a video artist, predominately conceived and realized in stage productions, in which his focus is always on interactive and live generated elements.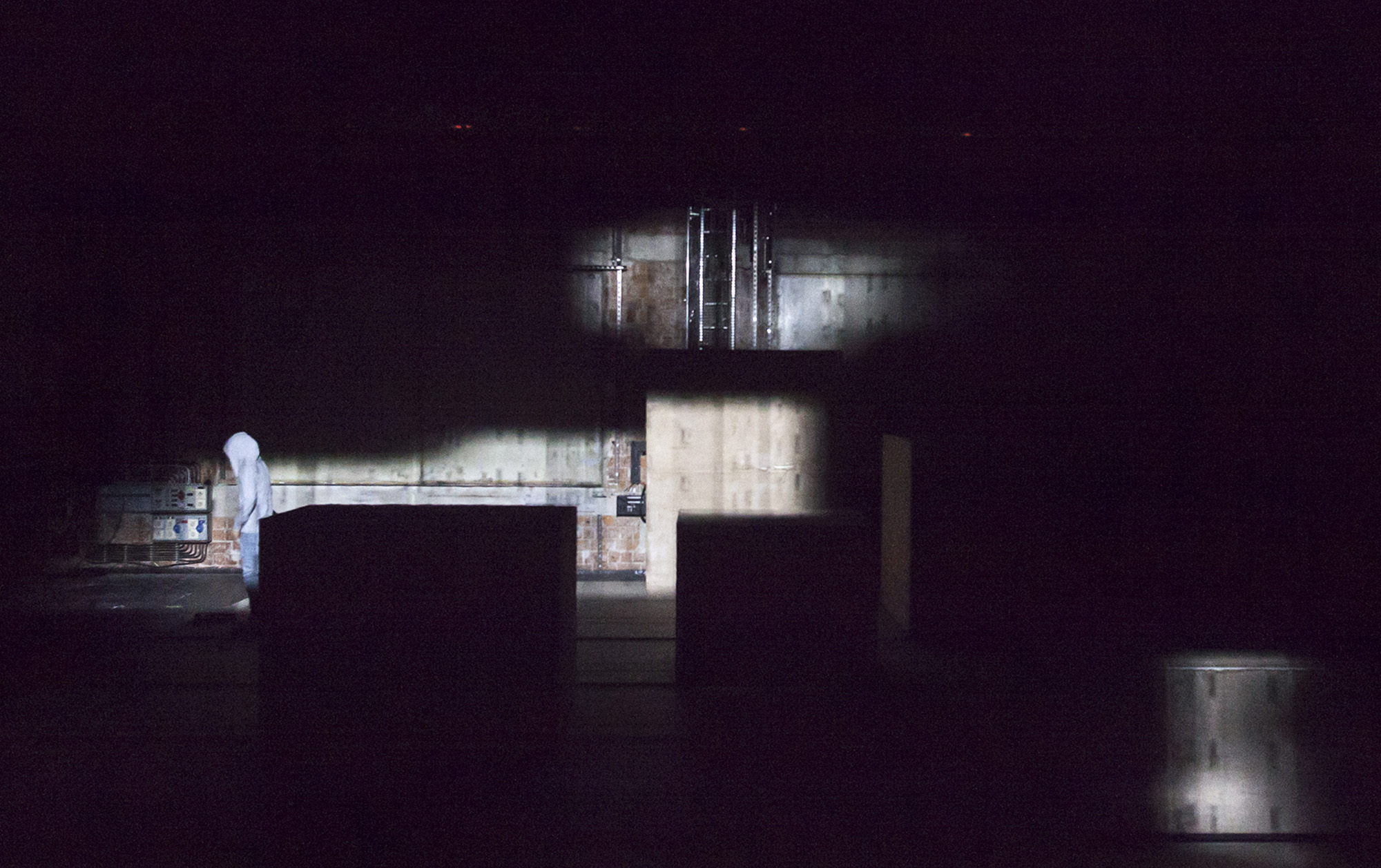 Chipping
A dance performance in which the only light source is a powerful projector. Abstract projections in conjunction with huge motor-controlled boxes generate an ever-changing dystopian world of forms and light, in which the dancer loses herself in loud and quiet scenes, exhaling and fighting.
Choreographed by
Anna Konjetzky
, performed by
Sahra Huby,
and accompanied by the haunting music of
Brendan Dougherty
.
Performed at festivals in Albania, Algeria, Brazil,
Czech Republic
,
Germany
,
Luxembourg
,
Pakistan
, Palestine,
Poland
,
Slovenia,
China and
Switzerland
. Supported by Goethe Institute (et al.)
The State of the State
A combined public art piece and stage performance with the intention of producing an accurate portrait of society. The concept is based on an idea to create a 'living' portrait with collective authorship in which many different sources combine to form a single, larger image. The resulting collage is a self-portrait of reality, taken by any person willing to participate, and translated into a performance in which invited participants share their personal thoughts about The State of the State.
The project was developed with Julian Hetzel and Ramon Grendene for the Festival aan de Werf Utrecht, Netherlands
www.thestateofthestate.nl
Wildente 2.0
An adaptation of the play "Vildanden" by Henrik Ibsen. In order to visualize the players´ illusory world of lies, and to create layers of perception for the audience, an immersive video setup was developed using projection mapping and five cameras to record and loop, live on stage.
A collaboration with
Julian Hetzel
, directed by Mark Zurmühle at the
Deutsches Theater Göttingen
.
Photos © Thomas Müller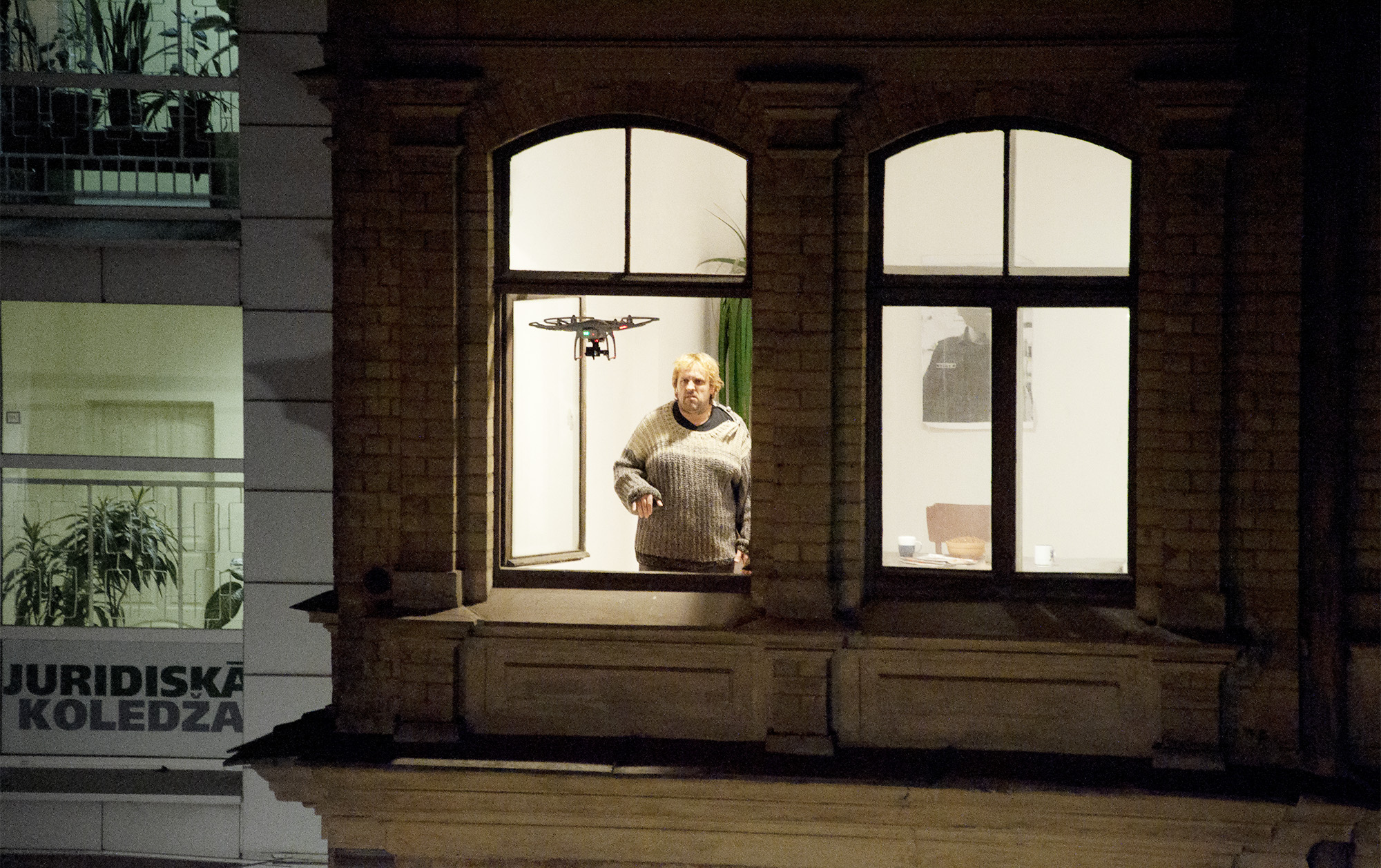 Nogert Rabbit
This play used a commonly traveled street in Riga, five actors, a surveillance drone and private observation boxes for the visitors, facing the street outside. The borders between reality and fiction became blurred; as live video, prerecorded footage and chance happenings blended together into a single performance.
A collaboration with
Julian Hetzel
for the
Latvian National Theater, Riga
.
MonoKultur
A transdiciplinary project combining elements of the visual and performing arts. It began with the study of uniformity, efficiency and standardization, and was printed in newspaper form. Following this initial research, a concept was developed to convert these findings into a live performance, transforming the content into a new language and form. Developed in cooperation with
Julian Hetzel
and a team of artists from various fields, including dance, theater and music - this performance was showcased to the public in 2008 and 2009 at the
Deutsches Nationaltheater, Weimar.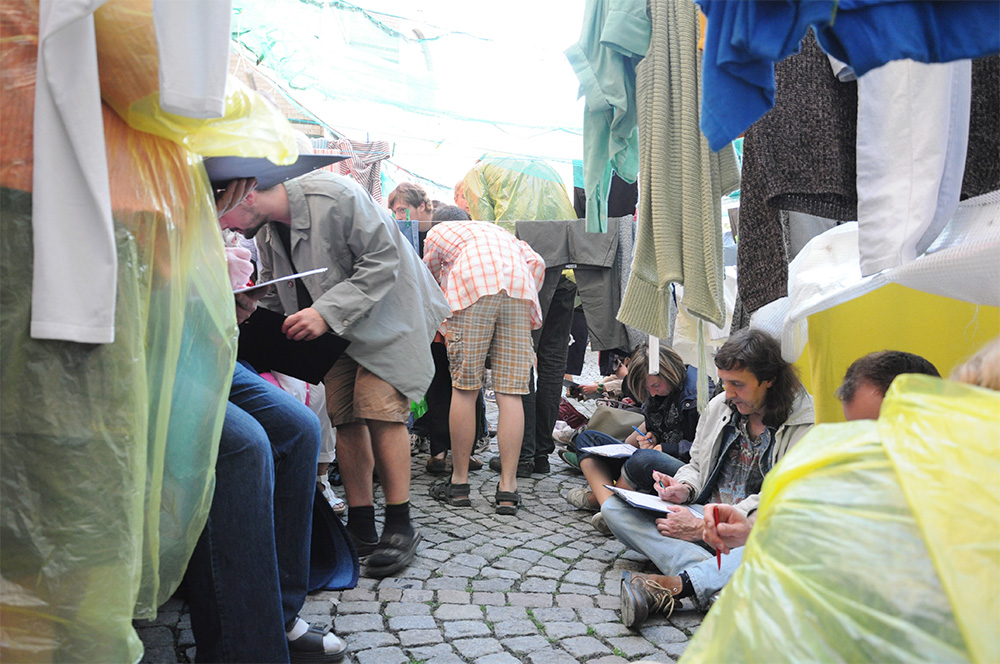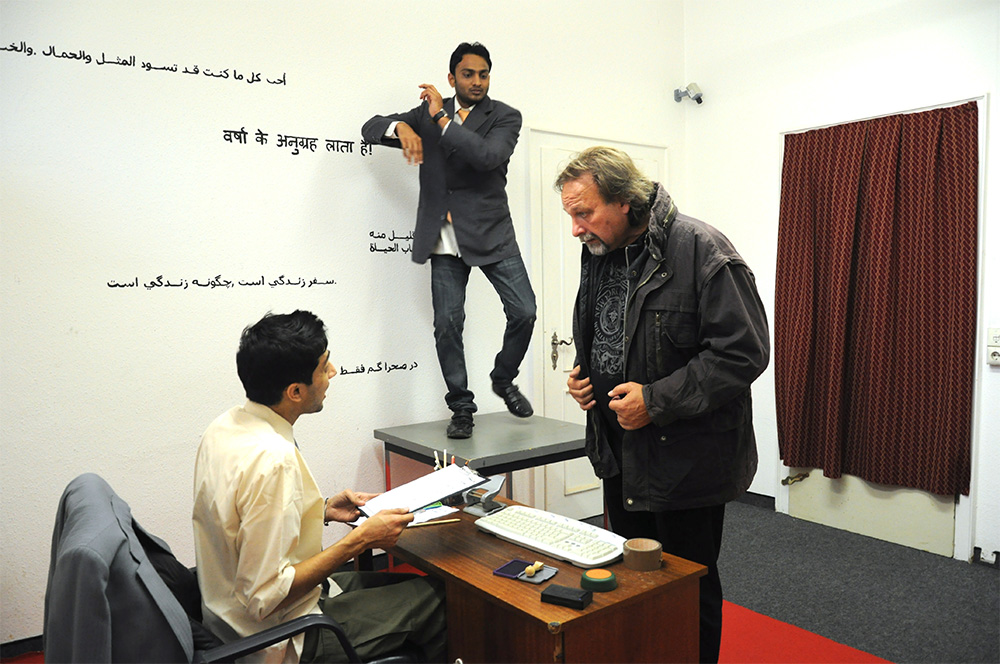 Welcome - nothing is sweeter than home

A play, an exhibition and an asylum. Not everyone who desires admission is also welcome - thousands of people who make their way to Europe in search of protection from expulsion, persecution or hunger contribute to this narrative. Michael Paul Milow invited artists and migrants to create an experience with installations, and to enact scenes and interactions in which the visitors were able to feel and understand notions of escape, based on real accounts. Whoever entered this experiment fell into the hands of smugglers and traffickers. An escape journey awaited them, which required a great deal of skill and courage. One always ran the risk of becoming lost, or simply cut off. A lucky few were able to reach the asylum procedure, and, if their labour was needed, were allowed to stay.